Lines of Care
One product cannot do everything and specialists have developed products that will work in harmony with each other. For all skin types and in many cases, from the basic set to the great luxury and through all ranges, you will find what you need.
This is not not all!
By purchasing one of his skincare lines, Dr. Mehran offers you a lipstick in the color of your choice.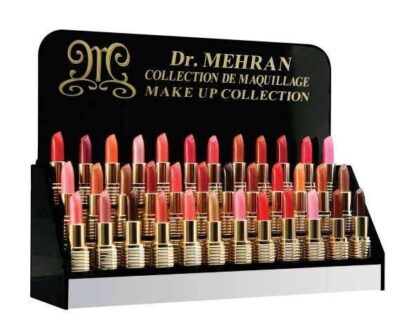 Click image to choose your color now. When checking out, clearly indicate its number in the Order notes field. If this color is in stock it will be sent to you at the same time, otherwise with a next order.
Showing 1–18 of 22 results
Showing 1–18 of 22 results